I cooked steak in a Ninja Foodi and I'll never go back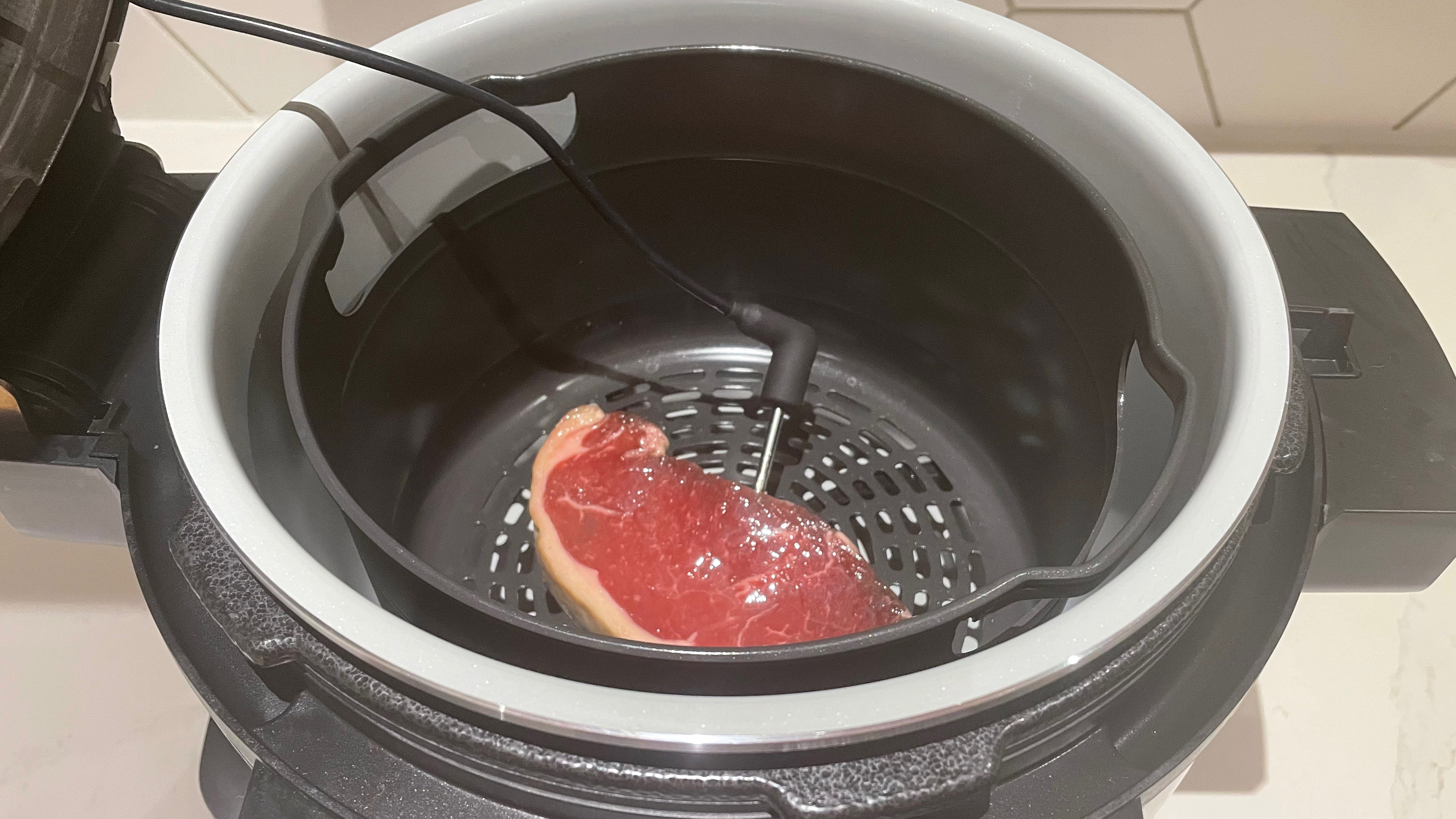 (Image credit: TechRadar)
So, was the steak cooked to perfection? 
The steak took eight minutes, after which I removed it and allowed it to rest, covered a plate for four minutes as recommended in the instruction manual. When I sliced it in half, I was delighted to discover that the steak was indeed medium rare – I got exactly what I ordered. 
I was even more pleased to discover that the strip of fat running down one side had rendered well, creating a crisp and juicy texture that is usually tricky to achieve in a pan. I often spend ages holding the steak on its side with tongs so that the fat is pressed into the pan, otherwise it just doesn't cook properly.
During cooking, the Ninja doesn't determine the cook time based on preset timings. Instead, it uses the probe to monitor the temperature in the center of the meat. It figures out how well-cooked your meat is based on this temperature reading. One of the biggest drawbacks with this method of cooking is that you don't know exactly when the meat will be finished cooking, so it can be tricky to work out the timings for the rest of the meal. Although I think after you've used it a few times for your favorites, you'll get a pretty good idea how long they take.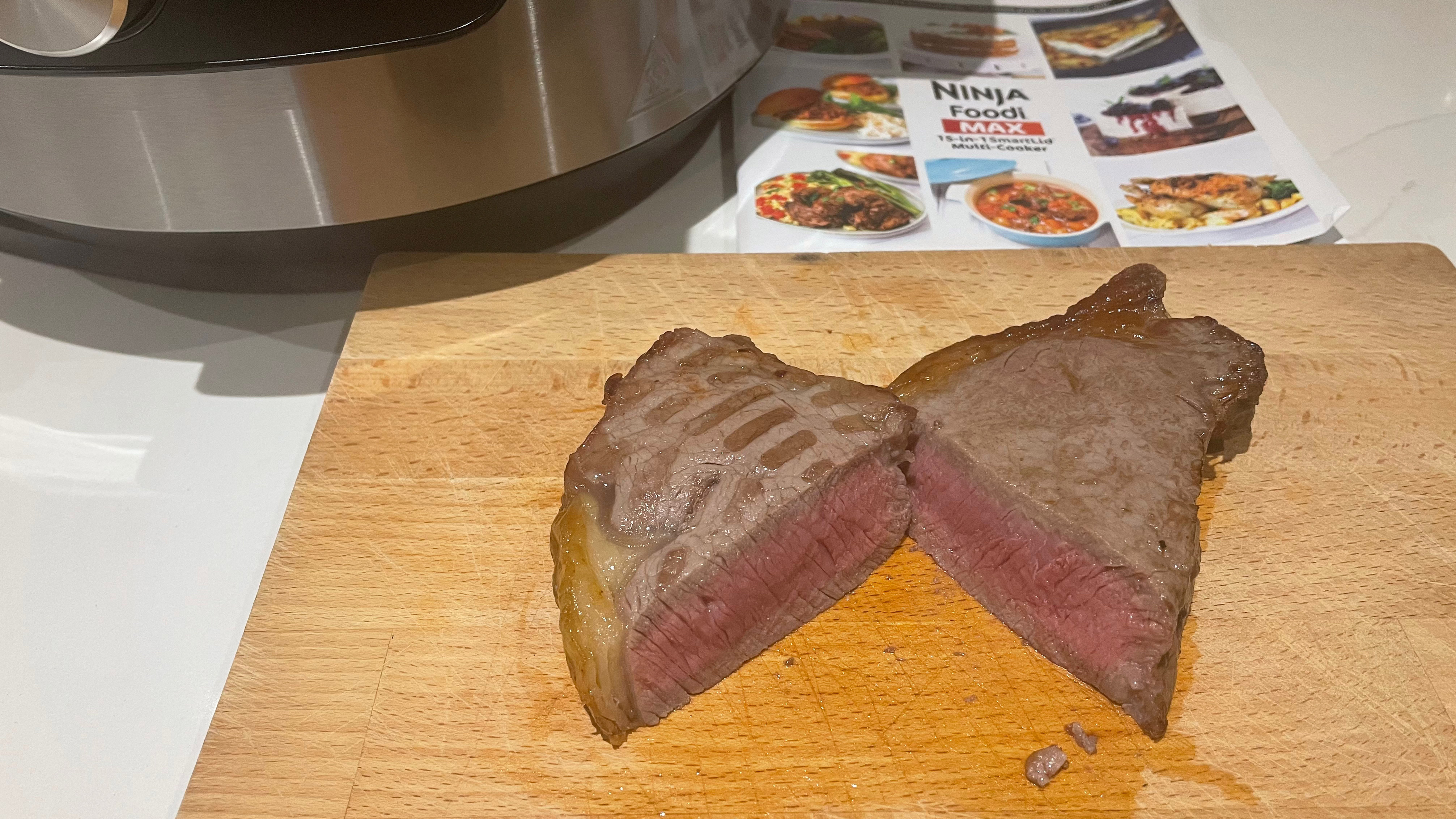 If you're cooking more than one steak and you want them cooked to different levels, the Ninja instructions say to put all the steaks in and set up cooking for the least well done. Once this steak is cooked you have to remove it and transfer the probe to the next steak, resetting the program to how you want this steak cooked. 
This probably won't be the best cooking method to use if one of you wants a rare steak and the other wants theirs well done. Because the rare steak will be cooked far quicker than the well done one. It's also worth avoiding cuts of meat that are an uneven thickness, otherwise you'll have perfect results in the thickest part, but the rest is likely to be more cooked than you'd like.
As I've mentioned above, there are a few drawbacks, and this won't be the right choice for everyone. But I was really pleased with my steak, and I definitely think this new Ninja makes it easy to get your meat cooked right, so for a lot of people it'll take the stress out of cooking and give you the perfect results every time.
I can't wait to try it for lamb chops, these usually spit fat all over my stove, so the idea of containing that mess inside the Ninja sounds dreamy. I'm also intrigued to try a small roast beef, this is another expensive cut of meat that can be tricky to get right and I suspect my Ninja might be the answer.